10.09.13
Paradise Tattoo Gathering Seminars now available on demand!
TattooNOW worked with the presenters of Paradise Tattoo Gathering to broadcast and record their live seminars. If travel was an issue in the past, there is no excuse now to miss out on these famed inspirational and educational presentations. For the first time ever participants of the Paradise Tattoo Gathering can also relive their experiences picking up any details they might have missed. You can now purchase the recordings and watch them from home or your studio as a write off! Please note that some of the webinars from the Paradise Tattoo Gathering require further verification by submitting your studios details.
The following recordings are now available, for more details you can click the title of each one or email Management.
Jeff Gogue- Art Core Isolation Training
-Run Time: 3 hours
Jeff shows six design principles that contribute to his dynamic layouts. Isolating these six design principles that can be combined, interchanged and focused to strengthen an artists execution of visual art.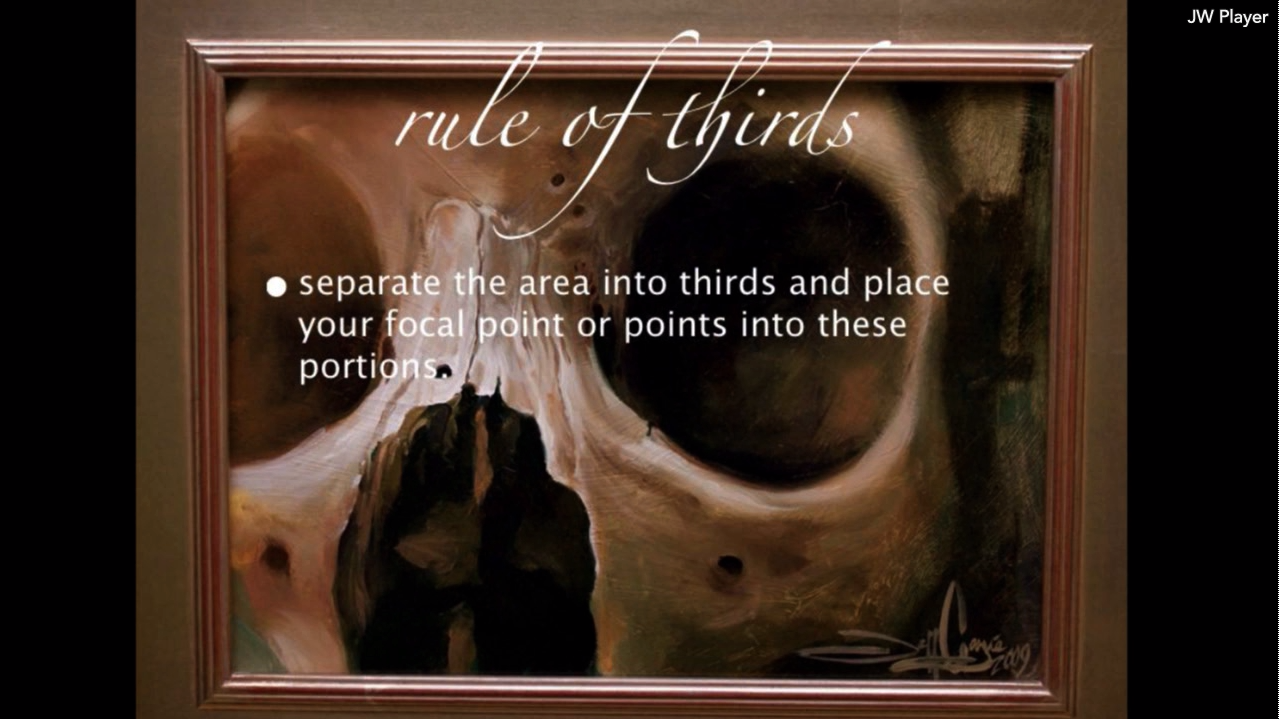 James Kern- Advanced Cover-ups for Tattooists (Verification required)
-Run Time: 2 hours and 30 minutes
James goes over both reworks and cover ups in this "TIME" seminar. Some key aspects include design, do's and don'ts, ink and needles, stencil, techniques and project examples.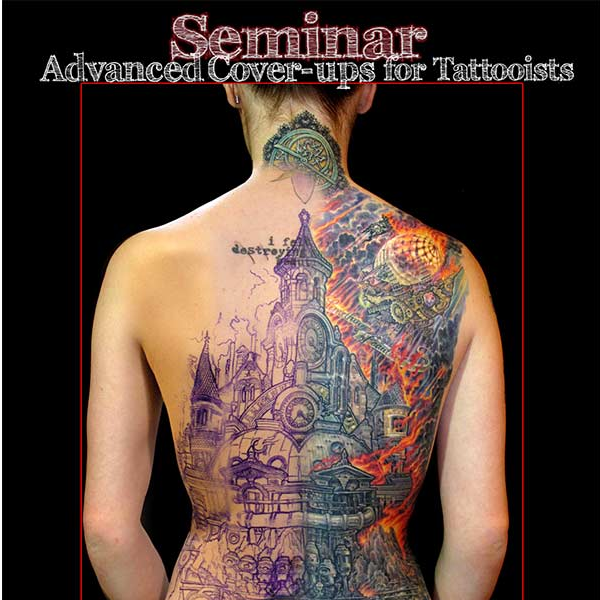 Kelly Doty- It's the little things.
-Run Time:2:03
Kelly walks through her process of creating a dynamic illustrative tattoo. This "TIME" class will also delve into the more technical aspects of applying the tattoo, color theory and blending techniques.


Russ Abbot- The Tattooists Palette
-Run Time: 2 hours and 30 minutes
Russ explains a variety of color secrets that will help make your work more interesting and effective. This 3 hour course dives deep into the secrets of color mixing, color blending, developing color schemes, color selection, special effects and tattooing for longevity.

Bj Betts- Lettering
-Run Time: 3 hours
BJ Betts has been leading the way and setting the industry standard for lettering for over a decade. His five lettering guides are a must have at every tattoo studio and he continues to excel with his dedication to the craft. This course will cover everything, from the basic layout, spacing and design for the beginner to aspects of advanced font design, structure, flourishes and the ideas he uses to make it all happen.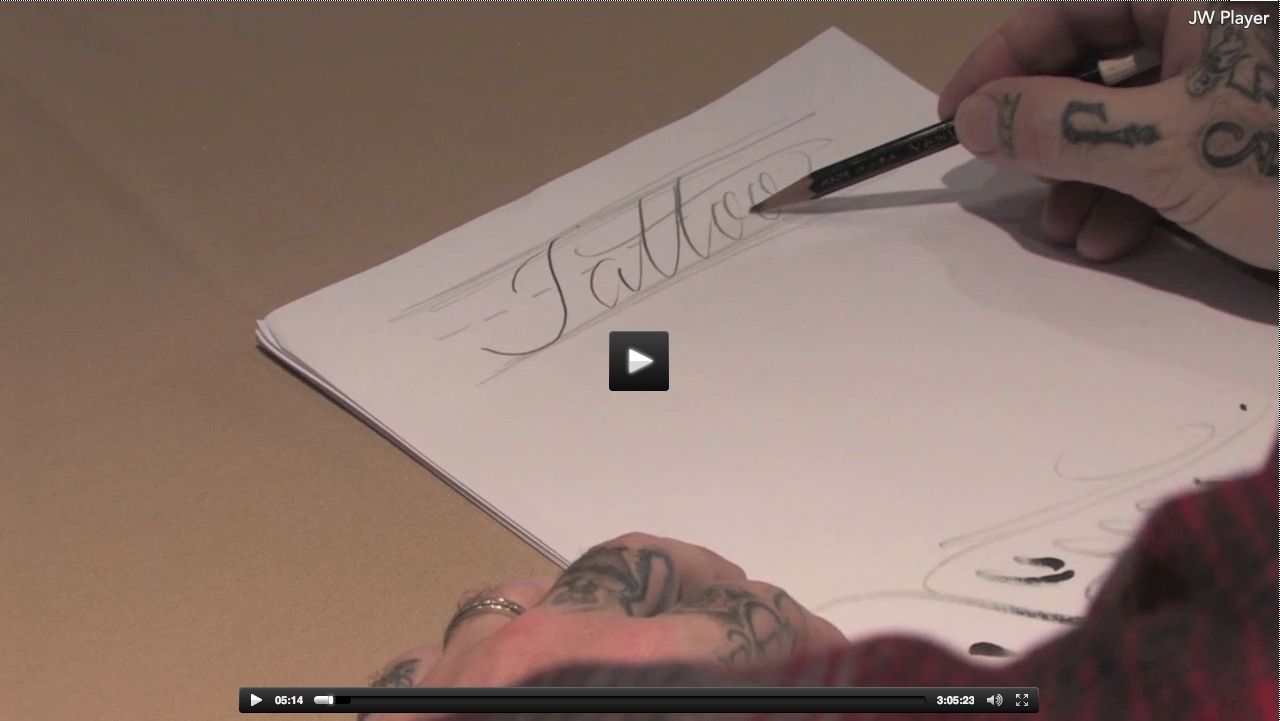 Off the Map's- A day in the life of a studio manager
-Run Time: 2 hour and 30 minutes
Learn how to achieve massive success one day at a time with 6 year manager of Off The Map Tattoo. This course focus's on the daily, weekly and monthly routines that help build a successful business and setting to support tattooers to achieve maximum success.


TattooNOW's Building a GREAT tattoo business
-Run Time: 2 hours and 30 minutes
Make sure you are getting the most out of your hard work and plan for success. This course will help attendees learn to think about all the details of a professional business plan as it relates specifically to high quality professional tattooing. Topics include: Building a strong foundation, defining your mission statement and determining the keys to success among much much more.

Each ticket is a 48 hour pass to watch the webinar as many times as you would like. Webinars are still foreign to some people so below you will see a few details about webinars.
What is a "Webinar"?
A webinar is a seminar that is presented via live video feed to participants. These are the recordings of those live feeds and include the presenters answering questions from participants both online and in person.
Are there any requirements to watching a webinar?
You'll need a steady internet connection and to limit the number of programs running on your computer to avoid any lag. Because it is live, you will not be able to pause to allow the video to buffer. The recordings however can be allowed to load to allow for a seemless viewing experience. These files are often very large (2+GB) and will take varying amounts of time to load based on your connection. We recommend allowing the recording to load for 20 to 60 minutes before reporting a problem.
What can I expect?
Each event is unique. Some will involve the artist walking through a tattoo while taking questions while others might be based on powerpoint presentations.
Where do I watch the webinar?
When you purchase the webinar you'll receive a confirmation email that will provide you a password to the TattooNOW.com/Members area if you don't already have one. If you forgot your password use the forgotton password form. We recommend that you log in 30-40 minutes before the event to make sure everything is working properly.
Whats NEXT?
We are small group of dedicated individuals with the goal of providing technlogical advancements for the tattoo community. TattooNOW believes in constantly evolving and improving its technologies and content. While many of our improvements are behind the curtains or very techy in nature we also have plans that will be evident to you! We've got a goal of releasing a new webinar each month, and improving our equipment such as getting a Canon XH high definition camera. We are dedicated to providing the best quality education for anyone who is willing to take it.
If you have suggestions or requests for classes we'll do everything we can to provide that. We also try to release as much free content as possible such as our bi-weekly TattooNOW TV show and Hypercast which feature live panel discussion and critiques.