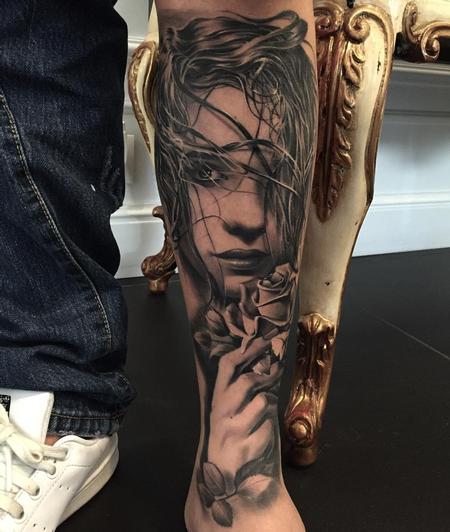 Black and gray illustrative girl holding a rose, done on the forearm. Negative space and white highlights add a lot of contrast.
By Ivano Natale
Artist Information
Resident Artist At: Thy Gallery Studios Naples
Artist Products For Sale
Artist Weekend Pass

Buy Now
No products are available at this time. Please check back later!