Skull and Flowers Tattoo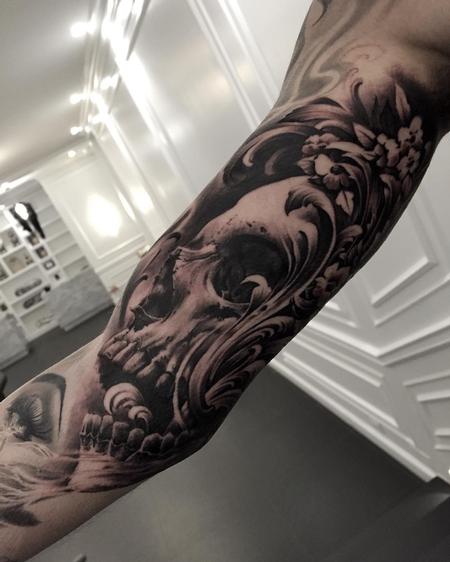 Black and gray skull tattoo with flowers and wave-like flows going down the inner arm.
By Ivano Natale
Artist Information
Resident Artist At: Thy Gallery Studios Naples
Artist Products For Sale
Artist Weekend Pass

Buy Now
No products are available at this time. Please check back later!