Bob Tyrrell Portrait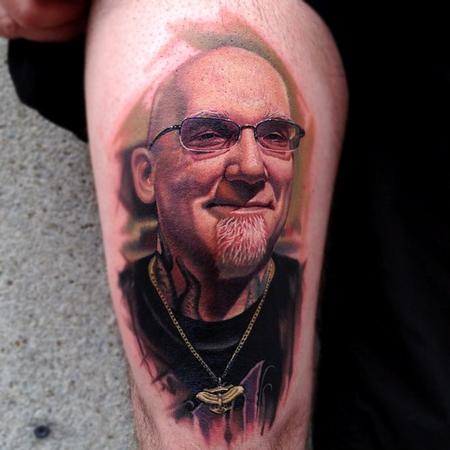 Portrait of Bob Tyrrell I worked on a few days ago. He's one of the best and most inspirational portrait tattoo artist I know!
By Nikko Hurtado
Artist Information
Resident Artist At: Black Anchor Tattoo Apple Valley, CA
Artist Products For Sale
Artist Weekend Pass

Buy Now
No products are available at this time. Please check back later!