Skull Mask Color Arm Tattoo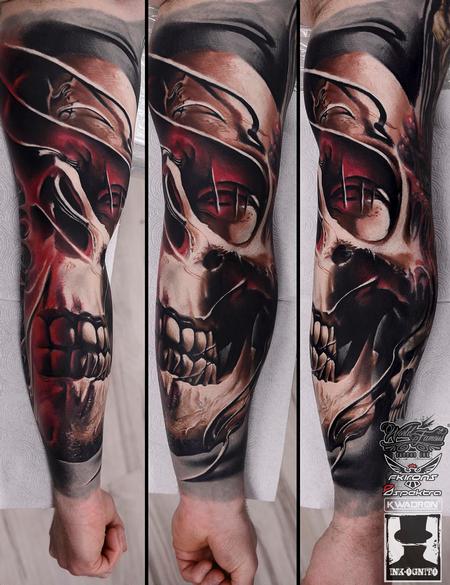 Full color tattoo of an abstract skull-like mask done on the outside of the forearm.
By TOFI
Artist Information
Resident Artist At: INK-OGNITO Tattoo Rybnik
Artist Products For Sale
Artist Weekend Pass

Buy Now
No products are available at this time. Please check back later!