Flower Girl New School Tattoo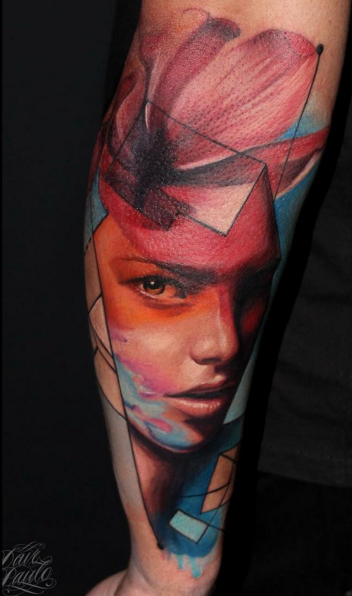 Abstract, new school tattoo with a realist edge. Flower with geometric cuts atop a girl's head.
By Dave Paulo
Artist Information
Resident Artist At: Dave Paulo Tattoo
Artist Products For Sale
Artist Weekend Pass

Buy Now
No products are available at this time. Please check back later!