Color Rose Woman Tattoo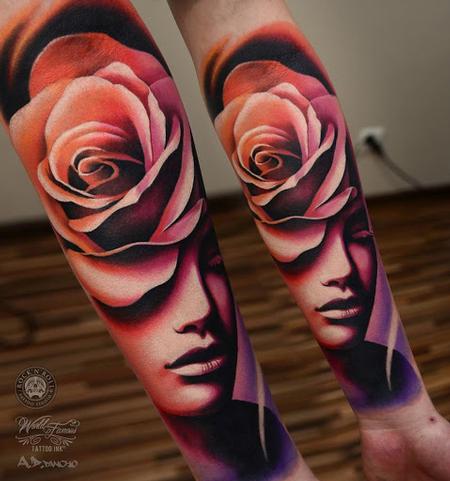 Reds and pinks create a newschool portrait of a woman with a rose for a head. Purples and blacks for an aura.
By A.D. Pancho
Artist Information
Resident Artist At: Tattoos by A.D. Pancho Wroclaw
Artist Products For Sale
Artist Weekend Pass

Buy Now
No products are available at this time. Please check back later!