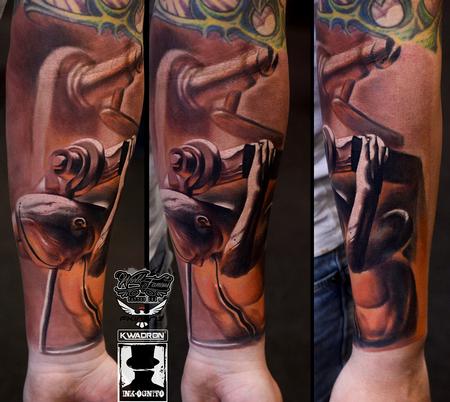 Done during this weekens at Budapest Tattoo Convention. Great show! Tattoo based on my own concept 3D modeling and design! Done with World Famous Tattoo Ink and FK Irons Tattoo Machines.
By TOFI
Artist Information
Resident Artist At: INK-OGNITO Tattoo Rybnik
Artist Products For Sale
Artist Weekend Pass

Buy Now
No products are available at this time. Please check back later!