Owl, Woman, Wolf Composite Chest Tattoo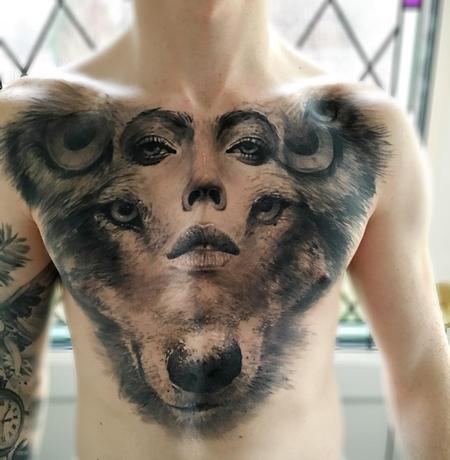 Black and gray realistic-styled portraits, overlapped to create an unique composite.
By Jak Connolly
Artist Information
Resident Artist At: Jak Connolly Art Bournemouth +447784707723
Artist Products For Sale
Artist Weekend Pass

Buy Now
No products are available at this time. Please check back later!