Biomech Back and Shoulder Tattoo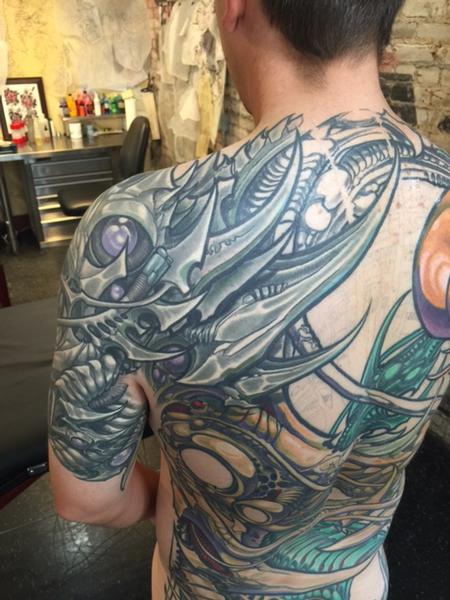 Deep colored, biomechanical tattoo with bold linework.
By Ron Earhart
Artist Information
Resident Artist At: Analog Tattoo 34 South First St., San Jose, CA 95113 408.292.7766
Artist Products For Sale
Artist Weekend Pass

Buy Now
No products are available at this time. Please check back later!