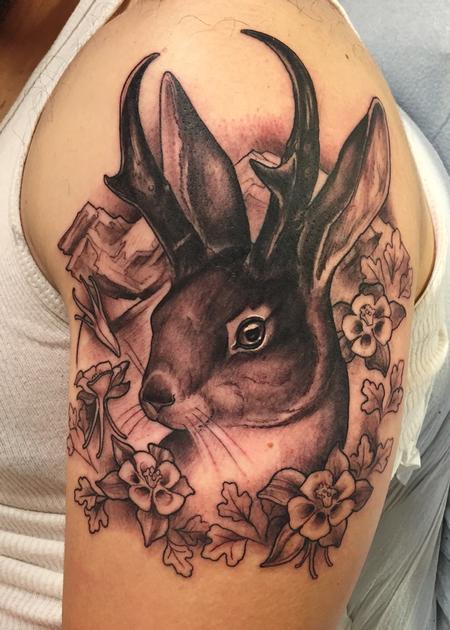 This jackalope has pronghorn horns instead of antlers because it's a slightly different species, native to colorado and wyoming. Not found in the dakotas.
By Shawn Hebrank
Artist Information
Resident Artist At: Shawn Hebrank
Artist Products For Sale
Artist Weekend Pass

Buy Now
No products are available at this time. Please check back later!