Black and Grey Owl cover up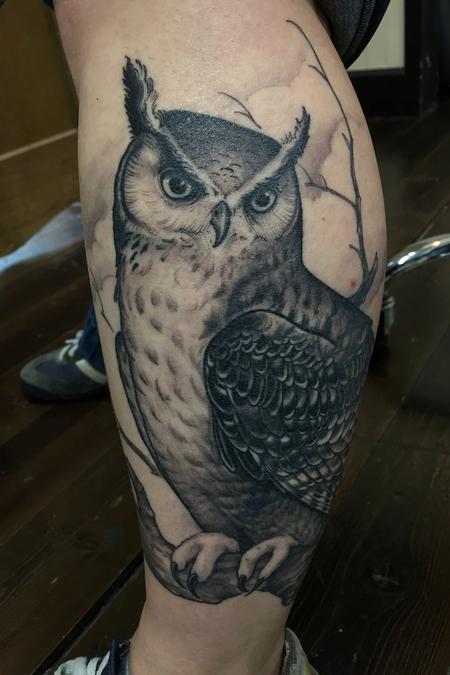 One more pass to go on this owl covering a color Amy Brown fairy. That purple stripped sock was a bastard.
By Shawn Hebrank
Artist Information
Resident Artist At: Shawn Hebrank
Artist Products For Sale
Artist Weekend Pass

Buy Now
No products are available at this time. Please check back later!