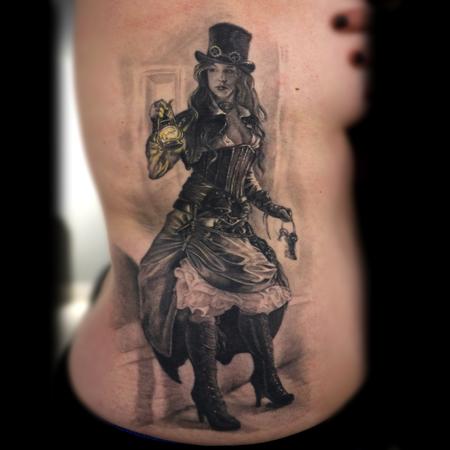 Healed picture of this steam punck piece done at @lastritestattoo last year, was not ab le to take a good picture when i finished so Im just posting it healed.
#stefanoalcantara #LastRitesTattoo #steampunk #steampunktattoo #realistictattoos #blackandgraytattoo #fkironsproteam #h2oceanproteam #kwadron #eternalink #travelingartist
By Stefano Alcantara
Artist Information
Resident Artist At: Stefano Alcantara New York City, NY 10001
Artist Products For Sale
Artist Weekend Pass

Buy Now
No products are available at this time. Please check back later!